Winners
WCI AWARDS WINNERS
The 10ICI Chair's Award (2020) - 10ICI, Kuala Lumpur, Malaysia
Wan Syazlin Wan Yunoh: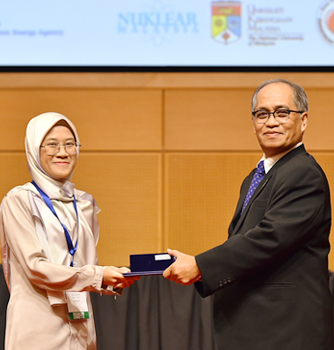 Wan Syazlin Wan Yunoh has been a research officer at Malaysian Nuclear Agency since 2010. She has been involved in organizing conferences, seminars and courses in nuclear technology and related activities. For the 10th International Conference on Isotopes (10ICI), she has actively served as part of the Local Organizing Committee (LOC) since the bidding phase in 2017. To make the 10ICI a success, she took responsibility for arranging meetings and discussions among the LOC and WCI members. She played a key role of communicating with the WCI Secretariat to explore the ideas for the main theme, the scientific and technical tour programs, the sponsorship and exhibition program, etc., for the 10ICI. She executed the task of engaging great people to work together to ensure that the 10ICI was organized as it was initially planned.
Dr. Bashillah Baharuddin: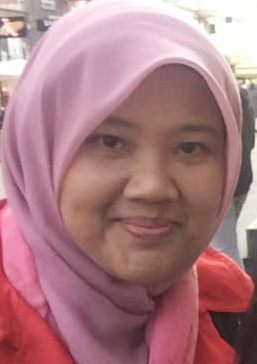 Dr. Bashillah Baharuddin was appointed as the team leader for Marketing and Promotion Team for the Local Organizing Committee of the 10th International Conference on Isotopes (10ICI). She managed to reach out to more than 30 countries to participate in the 10th ICI. She attracted many international companies to join exhibitions including from Europe, China and Korea, along with Malaysia's companies. She invited key ministries to participate as support organisations such as the Ministry of Health, the Ministry of Energy, Science, Technology, Environment & Climate Change (MESTECC), and the Ministry of Tourism, Arts and Culture Malaysia (MOTAC) as well as the Malaysia Airlines. She brought the conference on to a national broadcast program (TV and radio) to promote the 10th ICI. She did her best of assisting the ICI Chair and Local Organising Committee to ensure the conference was executed smoothly and excelled.