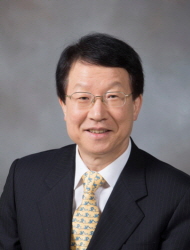 Prof. Jong Kyung Kim, a world-renowned expert on radiation safety, has been appointed as the President-Elect of the WCI effective January 20, 2018. His election was supported by a substantial majority of the Executive Committee.
Prof. Kim is a full professor at Hanyang University, Korea, who had also served as the President of the Korea Atomic Energy Research Institute (KAERI) from 2014 until March 2017.
Currently he has received a 2017 University of Michigan College of Engineering NERS Alumni Merit Award in October 2017.
In relation to the WCI, he served as the Secretary General of the 6th International Conference on Isotopes which is considered to have greatly contributed to developing radioisotope field in Korea.
"I promise to do my utmost, working with the WCI's President Nigel Stevenson as President-Elect for the progress and advancement of the global isotope production and utilization" Prof. Kim said after the election.